Contact Us
Serving Hamilton County Since 1988
Contact C.A.R. Clinic of Westfield
WE ARE FOLLOWING COVID PRECAUTIONS – Per CDC guidelines, customers and employees who are fully vaccinated are not required to wear masks in our lobby, but those who are unvaccinated must wear a mask.
Our company focus is safety – we want to make your vehicle safe for you and your passengers and for those on the road around you, as well.
We Accept: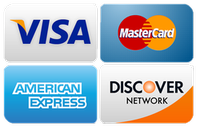 C.A.R. Clinic of Westfield, Inc.